I've come across so many WEIRD (but cool) items in the last few days, I figure share a few. So many infact that it won't fit in a single post...well, it could, but be all bulky! So here are the most amusing! Futurama, The Dude from the Big Lebowski, plus PEE & POO DOLLS!!!


Futurama Slurm Energy Drink


"It's highly addictive!" Phillip J. Fry's favorite beverage can now be yours in this exciting energy drink! Straight from the Slurm factory on the planet Wormulon and into a can for your liquid refreshment, Slurm is the ONLY energy drink fully endorsed by party animal Slurms McKenzie! Ride the wave-- drink Slurm! Excretions from an oversized alien annelid never tasted so good...until NOW!

Stuff is selling for $15 on big sites! Should be cheaper below.








EE Exclusive The Dude (Unemployed) 8-Inch Action Figure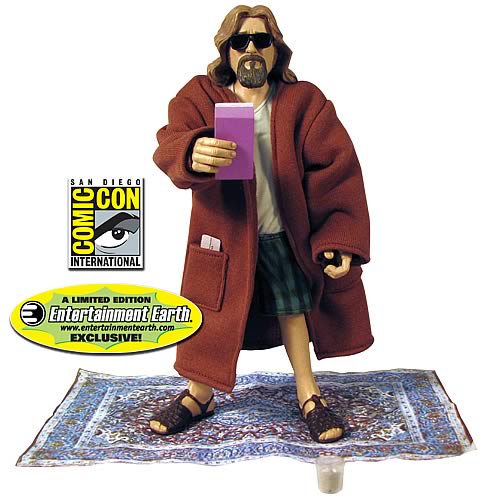 An Entertainment Earth / Comic-Con 2008 Exclusive!
Urban vinyl with a real cloth rug!
Are you a Lebowski achiever?
Don't miss The Dude-- Unemployed! You'll flip for our Comic-Con Exclusive Action Figure of The Dude from The Big Lebowski. Dressed in his bathrobe and sandals, he stands 8-inches tall and comes with loads of hilarious accessories: sunglasses, robe, White Russian, milk carton, ID card, and genuine cloth rug! Achieve your desires by buying this character today!
Jeffrey "The Dude" Lebowski is a real laid-back kind of guy. He enjoys "bowling, driving, (and having) the occasional acid flashback." In the classic film The Big Lebowski, this humble pacifist and his bowling buddies become entangled in a web of embezzlement, supposed kidnapping, and White Russians.


Celebrities: Jeff Bridges



Still not enough...hold on, I got one more! This should traumatise the rest of you...





Yea...it's a Pee & Poo doll. Little hershey kissies of processed waste. I'm unsure where to begin on how disturbing this is...or how many kids could potentially be psychologically DESTROYED...or toilets being plugged up...it just never stops. The things are selling for like $40!!! ... There is actually completed sales for these. ...

I don't even want to link to them. I don't want to encourage sales... ... ... Yea, no link, find em yourself... ... That means you'll have to search google for pee and poo. That might be even more disturbing. Ok, click here to look on ebay for em. I saved you SO many nightmares... ... Your welcome!