I have been keeping up with game info for months. I'm torn between getting Forced Unleashed on Wii...or Bionic Commando on XBOX 360. I'd rather have BC on Wii, BUT no such luck... At least I can have this cool action figure!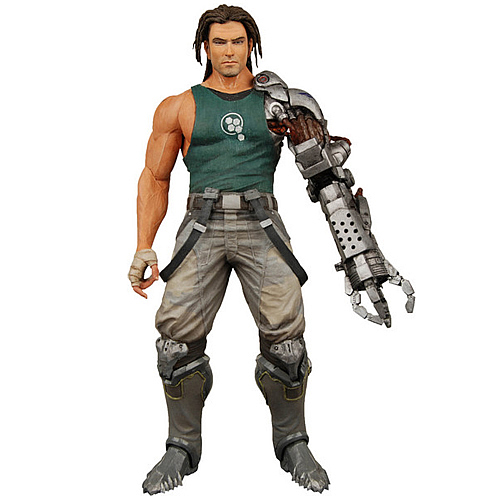 Click here for $14.99 PRE ORDER, comes out November 2008.
Company Description : The highly detailed 7-inch plastic action figure of Bionic Commando is a must have! The game you loved and grew up with is back and better than ever as Capcom presents Bionic Commando! This time around, government operative Nathan Spencer, falsely imprisoned and awaiting execution, must save the citizens of Ascension City after the catastrophic detonation of an experimental weapon. With the threat of a terrorist invasion looming, Nathan and his Bionic Arm are Ascension City's only hope.