New figure set! Some out, some being preordered! Being released by DC Direct, I'd say this is one of the nicest detailing jobs they have managed so far!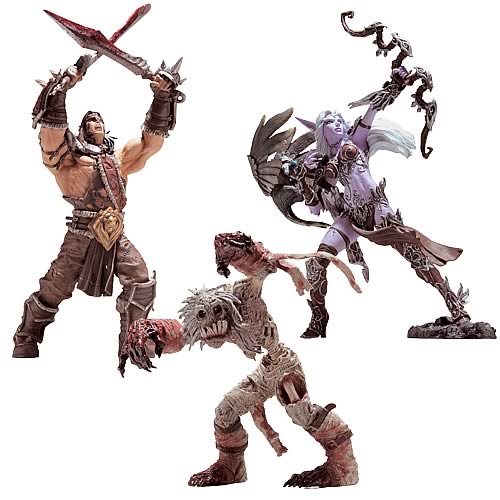 What...I gave you the thumbnails and links. You want more? Ok, sense you were nice enough to click... They are actually doing a figure set where you can grab the Ghoul, Hunter and Hero all in one!

You could try to find things on ebay, but I'd recommend going straight through a supplier like Entertainment Earth to assure mint quality. Some of the old Warcraft III items I bought from Gamestop I resold for 4X original MSRP, I think these figures will go up fast...probaly by next expension.